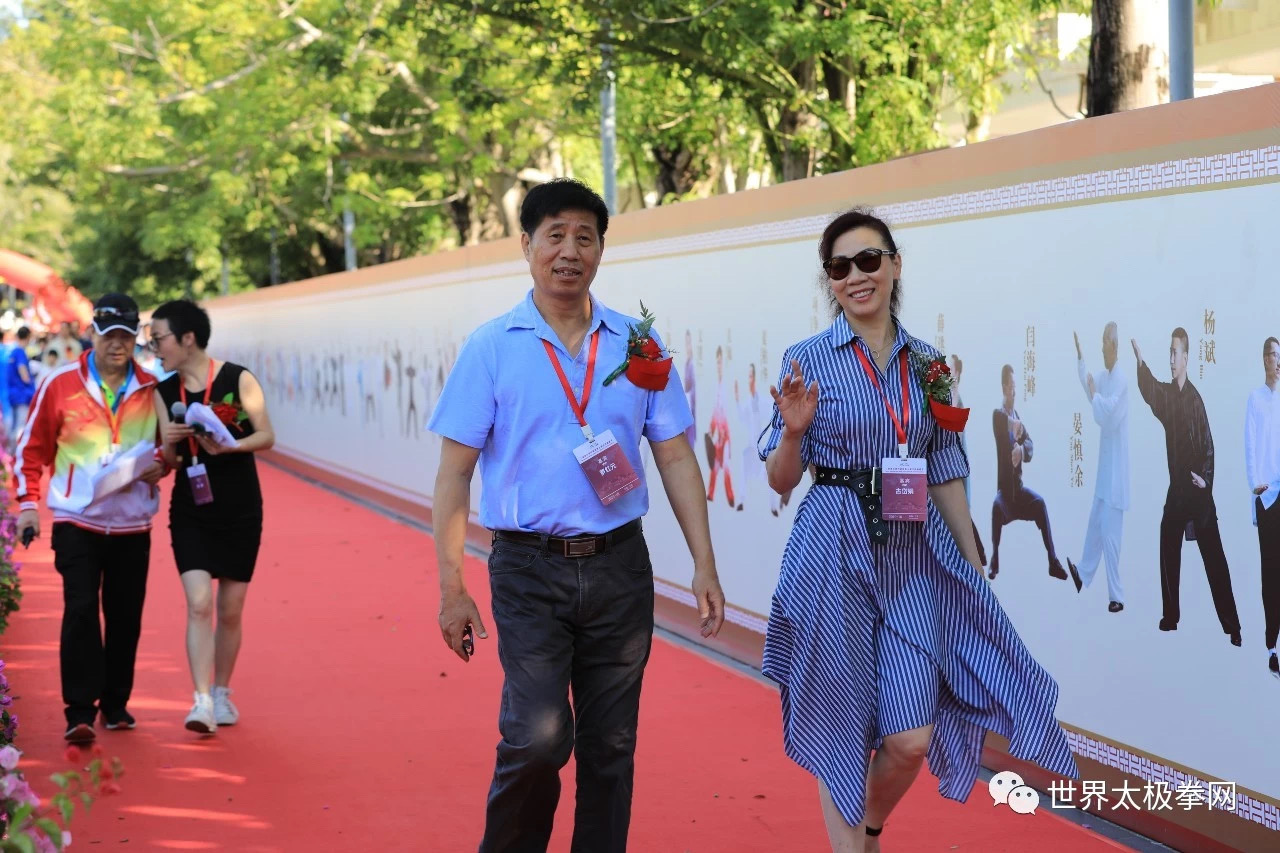 Masters Luo and Gu named to the World Taichi Wall of Fame; Ji Hong College named one of the most influential Taichi organizations in the world.
Sanya Nanshan 4th World Taiji Culture and Tourism Festival was held on October 26th to 30th  in the city of Sanya, Hainan province of China.  President Hong Yuan Luo and Vice-President Daijuan Gu of the Ji Hong Wu Shu and Tai Chi College of Canada attended the festival as guests of honour. Five students of the college also participated at the festival.
The festival saw the gathering of over 300 of the world's leading experts of Taichi and distinguished organizers and champions of the Taichi and Wushu world. Participants of the various festival activities numbered over 2000. The prime objectives of the festival are the promotion of Chinese culture and the advancement in the field of health and wellness.
The five students of Ji Hong College competed at the festival. The judges were deeply impressed with their stylish demonstrations of Taichi and awarded them a total of 13 gold, 4 silver and 1 bronze medals. Individually, Eva Fang won 4 gold, Grace Lee won 3 gold and 1 silver, Wendy Fung won 3 gold, Linqing Fang won 2 gold and 1 silver and Grace Lam won 1 gold, 2 silver and 1 bronze.
Master Hong Yuan Luo gave a seminar at the festival on the Exploration and Experience of the Three Elements of Taichi – Mind, Energy and Power. Experts attending the seminar were fully appreciative of the insightfulness of his presentation.
In recognition of the contributions made for the advancement of Taichi around the world, the festival awarded Masters Luo and Gu the Starlight Award, and named them to the World Taichi Wall of Fame. Ji Hong College was named one of the most influential Taichi organizations of the world.

At the closing ceremony of the festival, Master Luo and Master Gu, together with the five students gave a Taichi demonstration. The power of Master Luo's Chen style Taichi, and the elegance of Master Gu's Taichi sword sure highlighted a very successful festival at this beautiful southern city of Sanya.